The Quest of the Historical Jesus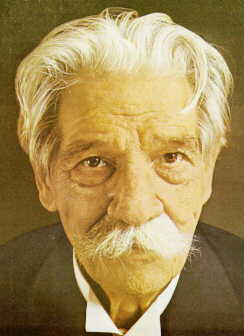 The Quest of the Historical Jesus
A Critical Study of its Progress from Reimarus to Wrede
By Albert Schweitzer
D. THEOL., D. PHIL., D. MED.
Translated by W. Montgomery
From the First German Edition "Von Reimarus zu Wrede," 1906.
With a Preface by F. C. Burkitt, D.D.
First English Edition, 1910.
Published in Great Britain by A. & C. Black, Ltd.
Please support this web site by buying the CD with over 250 MB of information and texts!
CONTENTS OF THE QUEST OF THE HISTORICAL JESUS
BY ALBERT SCHWEITZER
John Bowden's translation of Albert Schweitzer's The Quest of the Historical Jesus is available for sale from amazon.com. Buying this edition of Albert Schweitzer's book has the benefits of a modern translation and hard cover printed format.
The picture of Albert Schweitzer above is provided courtesy of the International Albert Schweitzer Foundation.
Contemporary theories about the historical Jesus can be found on the Historical Jesus Theories web page.